FFA Career Development Events
Horse Judging CDE
Horse Judging gives FFA Members an opportunity to demonstrate their knowledge related to evaluating horse qualities, identifying tack and equipment, evaluating and processing a solution to a problem, and verbal expressing why they judged a class in a given manner.
Tractor Driving
The Tractor Driving CDE requires members to navigate a course safely without hitting cones and then back the trailer down an ally way.
Wildlife
The wildlife competition consist of members identifying different types of wildlife from their pelts, tracks, or mounts; score deer antlers; age deer by their teeth; evaluate habitat; and take a wildlife related test.
Dairy Judging and Dairy Handling
Dairy Judging consist of FFA Members judging different breeds of dairy cattle. Along with the judging, members also give oral reasons, take a test, and develop a solution to the team problem they are presented. Laurens FFA finished first place in the State FFA Dairy Judging Career Development Event. Matthew Brownlee was high individual.
Livestock Judging
FFA Members judge beef cattle, sheep, goats, pigs, and give oral reasons explaining their placings. The participants also have to take a test related to the livestock industry and evaluate genetic information.
Public Speaking
The Public Speaking CDE is broken up into various sections: Prepared Public Speaking, Extemporaneous Public Speaking, and Creed Speaking. This is an individual event that allows FFA members to demonstrate their speaking ability.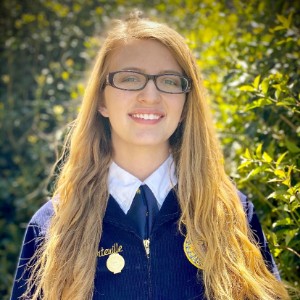 Vet Science Career Development Event
This is the newest CDE introduced in South Carolina. It focuses on skills needed to work in the Vet industry. This is the 2021 State winning team.